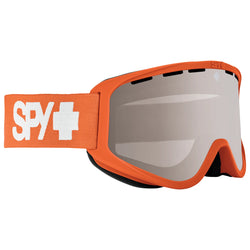 from €65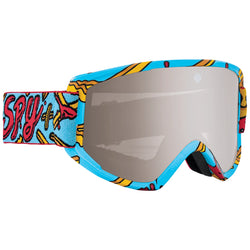 from €40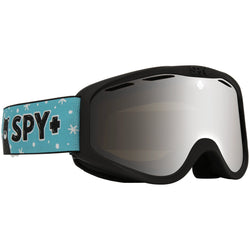 from €30
Best Snow Goggles for Kids and Youth from SPY Optic
Searching for the best snow goggles for kids? Look no further than SPY Optic kids snow goggles! These goggles are designed to provide unbeatable protection and comfort as well as fun colors to choose from, so your child will look great while staying safe and comfortable on the slopes. 
SPY youth snow goggles offer unbeatable optics thanks to SPY+ premium cylindrical dual lenses, anti-fog technology, 100% UV protection, an advanced ventilation system, and triple-layer face foam that absorbs sweat and moisture. 
Choose the right model for your kid from SPY Optic Woot, SPY Optic Crusher Elite Jr, and SPY Optic Cadet. 
Do Kids Need Snow Goggles?
Yes, snow goggles are an important safety precaution for kids who engage in winter sports or activities such as skiing and snowboarding. By protecting their eyes from the elements and improving visibility, kids' snow goggles can help reduce the risk of accidents or injuries and make outdoor activities more enjoyable.
What Age Are Youth Ski Goggles for?
Youth ski goggles are typically designed for children between the ages of 6 and 14, while kids ski goggles are designed for kids and toddlers under the age of 6.
However, this can vary depending on the manufacturer and the specific product. Junior ski goggles are typically smaller in size than adult snow goggles, with a narrower frame and a shorter strap.
How to Choose Kids' Snow Goggles?
The most important factors to consider when choosing snow goggles for kids are:
the correct fit and size;

lens technology suitable for all light conditions;

anti-fog technology that would prevent the lenses from fogging up while skiing or snowboarding;

UV protection;

durability. 
Shop SPY Optic Snow Goggles for Kids and Youth!
Get your young skiers and snowboarders ready for the slopes with the best junior and kids ski goggles from SPY Optic. Shop SPY Optic snow goggles for kids and youth at 8Lines Shop and find the perfect pair for your child today!